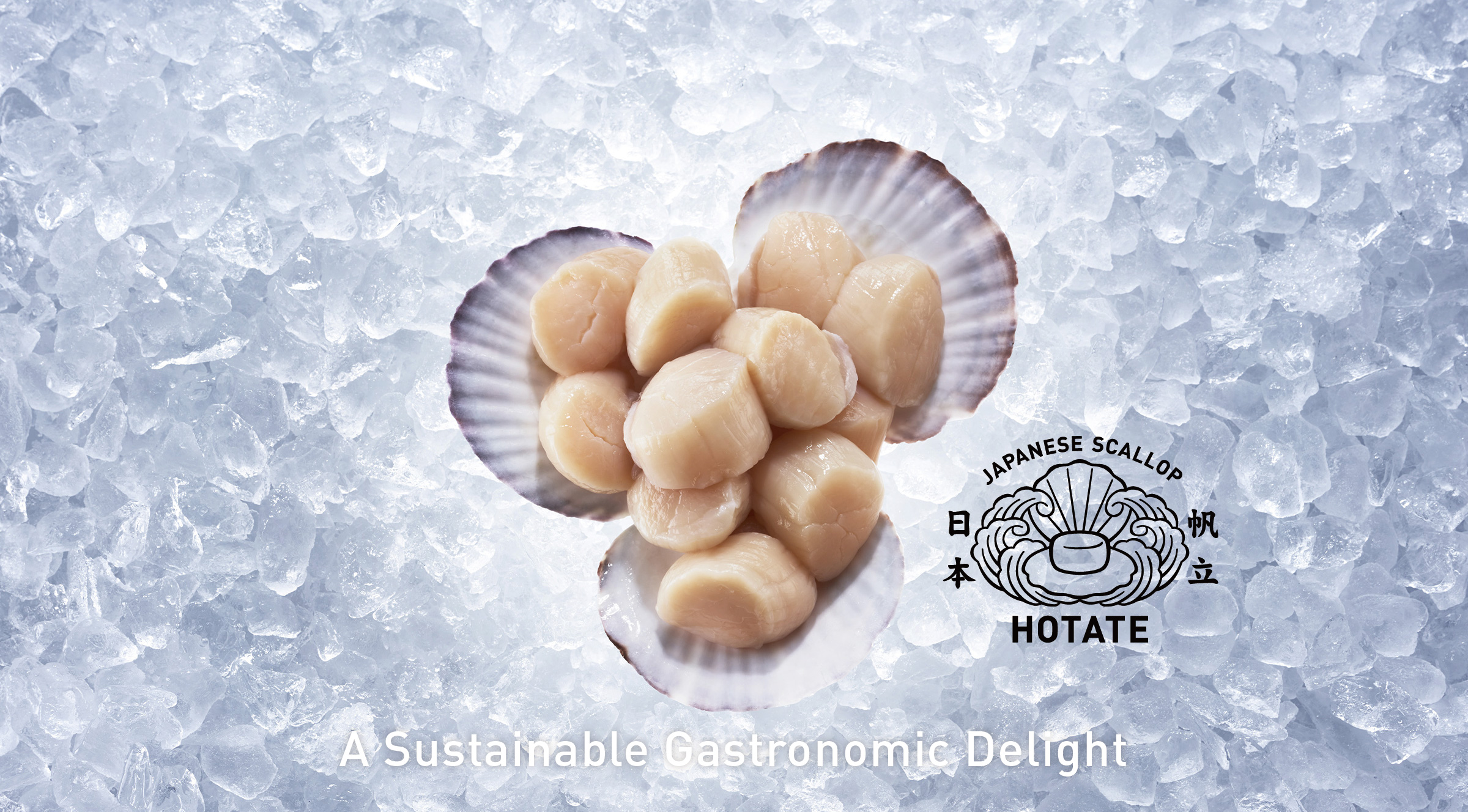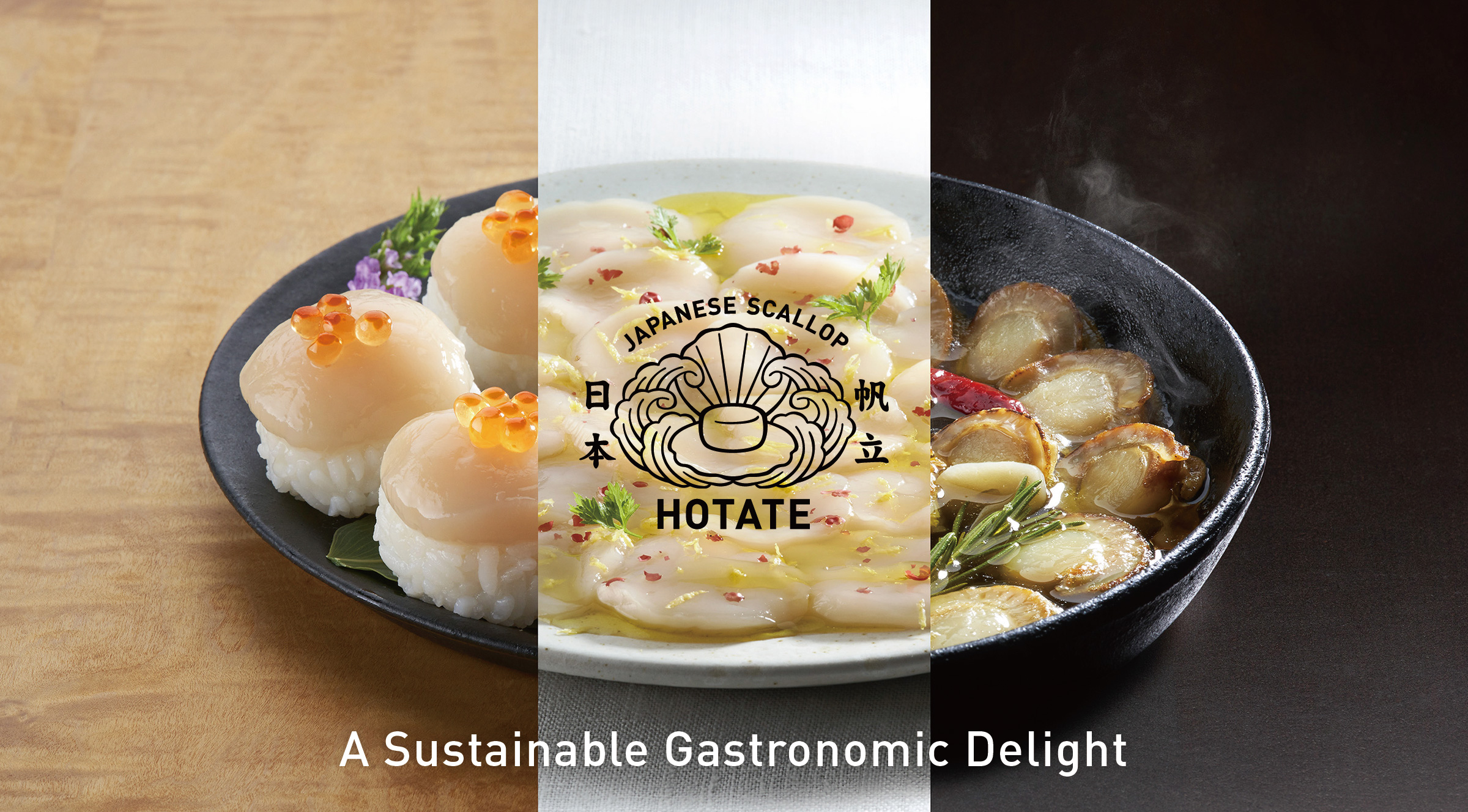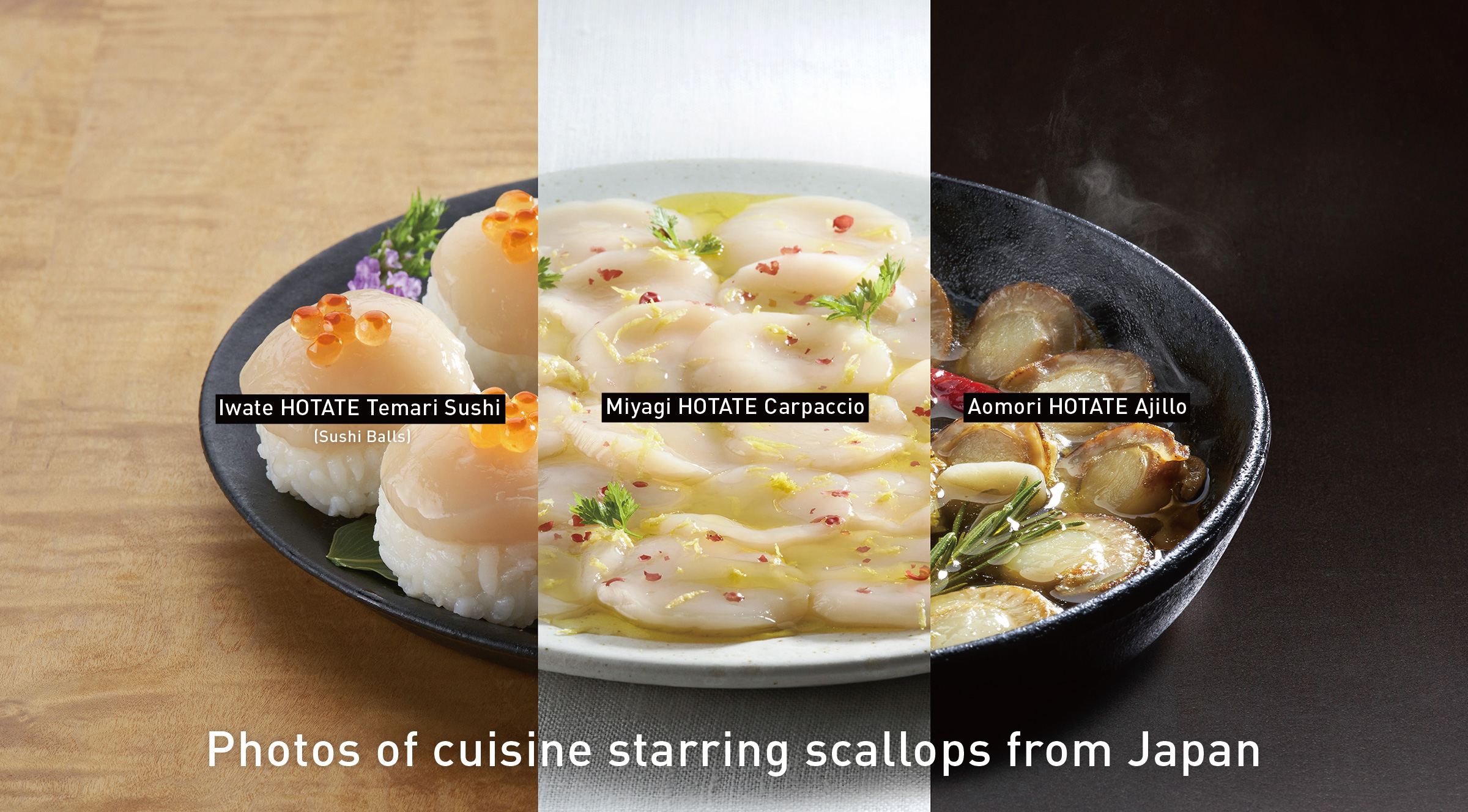 HOTATE scallops from Japan (We Say HOTATE ("Hoh-Tah-Teh") ! ) are prized for their taste, size and quality. Whether savored raw in sushi or sashimi or cooked in a variety of cuisine, their succulent sweetness is irresistible. Home to one of the world's major fishing industries, Japan offers year-round enjoyment of delicious scallops, all cultivated and harvested using environmentally friendly methods and delivered fresh thanks to advanced processing technology. The secret of HOTATE's umami-rich and nutritious goodness is the clean and nutrient-rich ocean currents where Japan's major production regions of Hokkaido, Aomori, Iwate, and Miyagi harvest scallops. For scallops of superior quality sustainably cultivated, bursting with healthy nutrition, and above all, the enjoyment of delicious freshness in every bite, the name is HOTATE.
What is "HOTATE"?
QUALITY
Nature's bounty and cutting-edge technology work hand-in-hand to produce the superior grade and freshness-quality so high that HOTATE can be enjoyed raw.
SUSTAINABILITY
From cultivation methods to shell recycling, Japan's sustainable approach to HOTATE Fishery is drawing global attention and ensuring a future of deliciousness.
HEALTHY
Widely regarded as the healthiest of seafoods, scallops are often called the "King of Shellfish" because of their high nutritional content and health benefits including treatment of chronic ailments such as diabetes.
"HOTATE" Fishing Area
Blessed by ocean currents carrying waters rich in nutrients, the four regions of Hokkaido, Aomori, Iwate, and Miyagi are the main production areas for scallops in Japan, landing about 500,000 tons of HOTATE annually.
scallops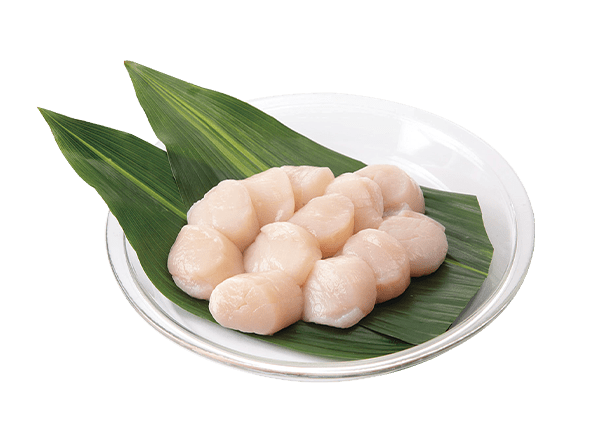 Removed from the freshly harvested shellfish, HOTATE scallop is the succulent muscle meat with a signature texture that is firm even when enjoyed raw.
Boiled scallops
WITH ROE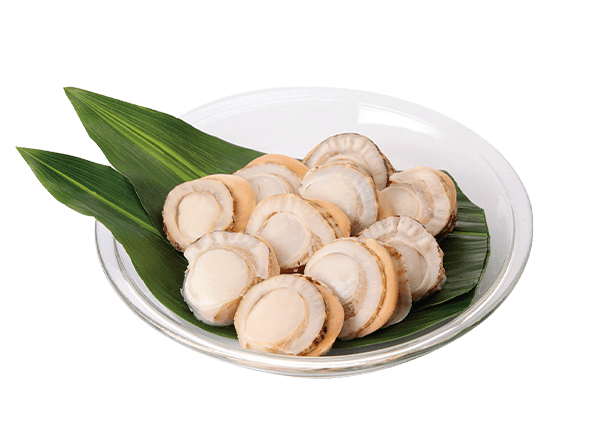 Scallops with the roe and himo (frill) attached are boiled immediately after landing in the respective production region to seal in a different and delicate taste experience.
Dried scallopS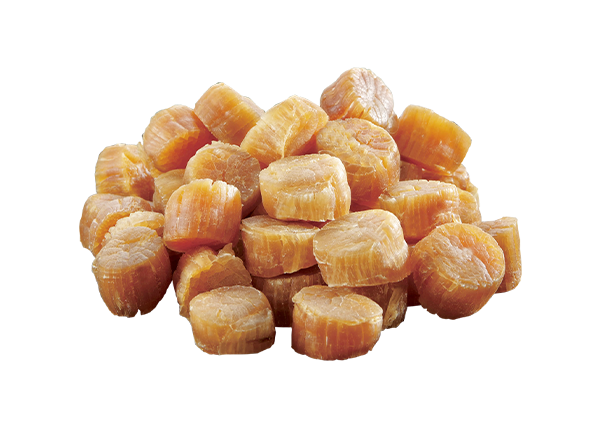 About one month of natural drying in the sun brings out HOTATE's umami ingredients. The rich soup stock can be made from golden dried nuggets,scallops, and reconstituted scallops also serve as a flavorful ingredient.
LIVE Scallops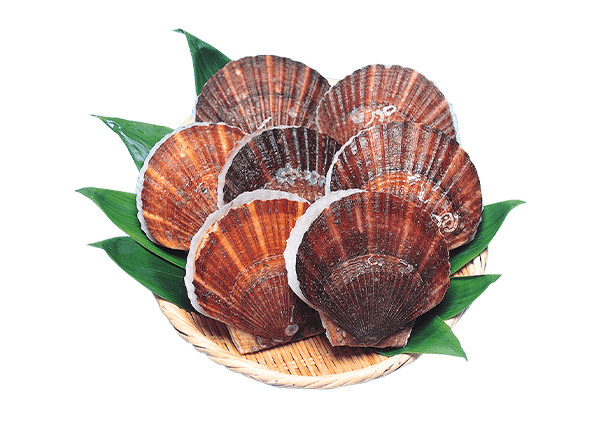 Looking as if they were just harvested, fresh HOTATE scallops in the shell are ideal not only served as sashimi but also grilled, boiled, or baked.
BoILED scallops

(SCALLOP MEAT ONLY)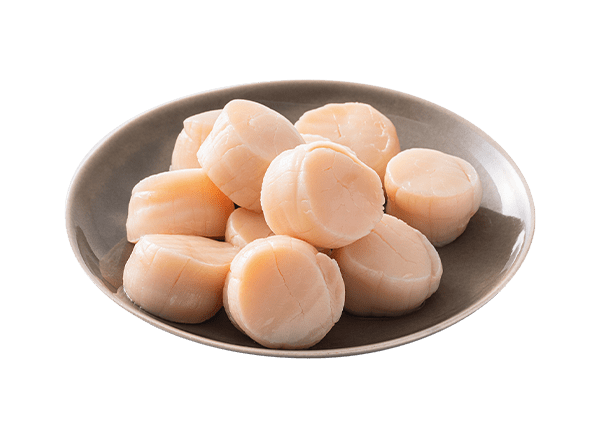 Only the soft but firm scallop meat (the adductor muscle in the center) is boiled and removed immediately after landing in the respective production region to seal in the sweet, delicate deliciousness.
COOKED MUTSU
BAY scallops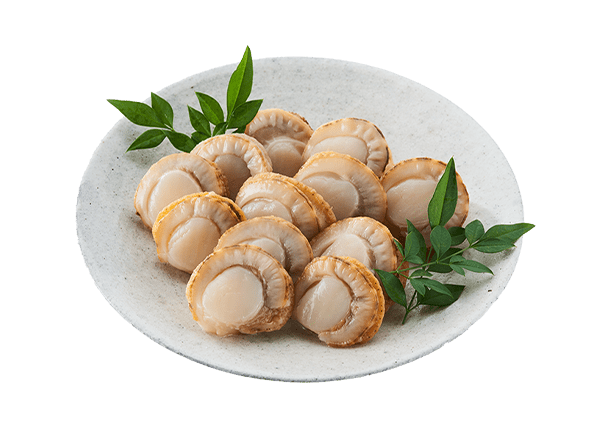 Harvested during the season of their peak deliciousness, bay scallops are processed using sterilized seawater from Mutsu Bay to preserve their tender, sweet flavor.
J-HOTATE ASSOCIATION
Incorporated in 2023, Japan Scallop Export Promotion Association ("J-HOTATE Association") invites people in Japan and around the world to enjoy the high quality, and healthy deliciousness of sustainably cultivated HOTATE Japanese scallops.